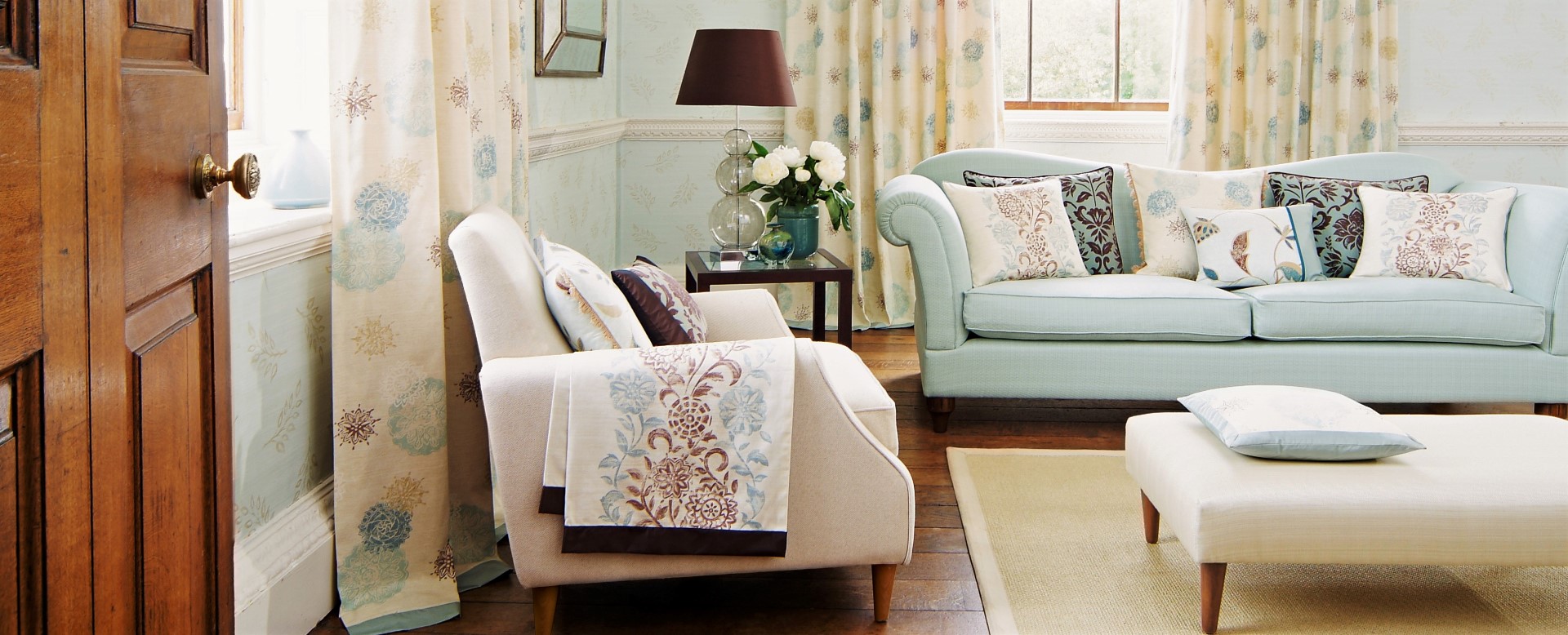 Elite Homes is proud to announce the new partnership with the prestigious House Doctor brand.
"This partnership represents a really innovative and exciting opportunity for our customers." Paul Tolley, Managing Director - Elite Homes
The benefits to you are enormous:
- Impressive photographs of professionally styled rooms
- Higher impact interiors for viewers
- The best chance of quickly achieving the highest possible selling price


Do you need a visit from the House Doctor?
...Now you can get the next best thing. Since 2006 the Ann Maurice House Doctor Network has been established to provide a UK wide team of professional property stylists who can help you make the most of your property; whether you are selling, letting or even buying and want to create your dream home.
As most of you will know, TV's original House Doctor has been transforming property in the UK for over 12 years. Throughout this period the concept of preparing a property for sale or let - also known as 'Home Staging' - has become increasingly popular. Homes which are not professionally styled linger on the market, particularly in these tough times.
Meet the East Midlands House Doctor Kay Ward


Selling Service
You wouldn't sell a car without giving it a thorough clean and spruce up so why even contemplate not doing the same for your property!

The House Doctor® Mantra - Price + Presentation = Saleability
House Doctor believes that the standard of presentation of a property is a significant factor in how appealing a potential buyer finds a property, when they view on-line and in person (if they get that far). There is no doubt that if a potential buyer takes the time to view a property in person it must tick many of their boxes, after all they will have seen a floor plan, numerous photographs and know the asking price. At this stage they are looking for the property to 'feel right'.
The House Doctor team are experts in working with you to make your property look and feel as appealing as possible to the maximum number of potential buyers. They will work hand in hand with you to improve all aspects of the interior for a minimal investment on your part.
The service is invaluable at the outset of the sales process prior to marketing, thus maximising the property before it hits the market. For most of us our homes are the biggest investment of our lives and we need to make the most of them.
What is Home Staging?
Home Staging is simply a process that can help to sell or rent your home in the fastest possible time for the highest possible price.
As home staging specialists, House Doctor are adept at making the most of a home's best features, maximising the sense of space and light, and presenting it in a way which appeals to the maximum number of potential buyers. They know that more than 90% of people cannot visualise a space any differently to how it is presented to them, which means buyers often underestimate the available space in empty housing stock. Buying a property is mainly an emotional not a rational activity and the House Doctor team specialises in taking a property and giving it 'Buyer Appeal' - this is what gets your home sold!
From the moment that all important buyer steps through your door, they will naturally be looking for areas that will cost them money in the future. The Home Staging process shifts this focus by presenting your home in the best possible light and giving your potential buyer that all important 'Wow' Factor.
The consultants can offer a flexible service to suit your needs, whether you just require an initial verbal consultation and advice, right through to project managing the entire makeover for you, they have a service to help make the most of your property.
This is achieved through experience in areas such as:
- Correctly defining the space within your home
- Coordinating the colour scheme to enhance flow
- De Cluttering / Cleaning What's De Cluttering?
- Finishing the DIY
- Furniture Layout
- Dressing and Styling
- Addressing Kerb Appeal
- Considering the Buyers Requirements
An independent 'eye' will ensure your home is prepared to satisfy a buyers' requirements and therefore achieve its full financial potential.
Buying Service

House Doctor understands that moving into a new home can be a very stressful experience, particularly if you have sold a property as well. Once you have moved in we can help make your new house feel like home.

They can work with what you have from your previous property or start from scratch if you are a first time buyer. If you are feeling overwhelmed by the previous owners colour scheme or just need a starting point to develop your own style, they can help. The professional consultants can provide hands on help such as personal shopping with you or provide a colour and style guide which you can use at your leisure to re-decorate and buy items for your new home.

Affordable Interior Design

House Doctor has a very practical and flexible approach to interior design. They listen to what you need, look at the style you want to create and recommend how best to achieve it. Then they work out with you what you want to keep and make recommendations on where best to spend your available budget, so you get the best overall final effect. They can help you to visualise your final scheme by creating mood boards and room plans depending on your requirements.

What is the difference between Home Staging and Interior Design?

- Interior Design and Home Staging both aim to create a desirable environment, through use of colour, fabrics, textures, use of space and an understanding of layout. The fundamental differences are that:

- Interior Design will endeavour to create a very 'personal' space to the client. Heavily influenced by the specific tastes and aspirations of the individual who will be living in that home.

- Home or Property Staging will 'de-personalise' the environment, taking away clutter, belongings and mementos. Creating a neutral interior will help potential buyers to imagine their own furniture and belongings in your home. We suggest a lifestyle that a buyer would aspire to.

Who needs this service?

- Anyone considering putting their property on the market
- A landlord/home owner with a property on the market for 6 months


"Professionally staged properties sell for between 10-15% more than a property which hasn't been professionally prepared for the market and the speed of sale is considerably increased. Pre credit crunch we had a an excellent record of 95% of properties selling within a month. As we all know the current property market has been greatly affected by economic uncertainty, despite this we are still seeing success when applying the techniques prescribed by House Doctor." Lucy Inskip, Commercial Director - House Doctor


Want to find out how you can book a free consultation with the House Doctor, Contact Us today!